The following is a press release from Dynamic Forces in it's original unedited form.
A long time ago, in a galaxy far, far away (November 14, 2014, Mt. Laurel, NJ)….
It is a period of excitement. Lucasfilm, recently acquired by Disney, have wrapped filming on Star Wars: The Force Awakens.
At the same time, Marvel Comics re-acquired the rights to the Star Wars comic book, returning it to its original home after almost 30 years. This is a new golden age for Star Wars fans!
In the wake of the Star Wars resurgence, Dynamic Forces proudly announces a series of all-star signings and original sketches that will excite fans and restore freedom to the galaxy…
Dynamic Forces brings you Star Wars #1 signed by legendary artist John Cassaday! John's schedule has been so busy, that this is the first signing he's been able to fit in fur us in nearly 7 years. Thankfully he was able to make the time for this historic first issue, which is a great reward for the fans! And for a limited time, we're offering this at the Introductory Price of $19.77 - to commemorate the year the Star Wars legend first launched. Check it out here:
We are not stopping there! There is also the Star Wars #1 signed by John Cassaday Bonus Package for fans who enjoy the "chase" of getting a bonus book!
And for the Premium Collector - we're proud to present the Gold Signature Elite Edition!
And we also have available the Rare Variant cover signed by the incredible Skottie Young!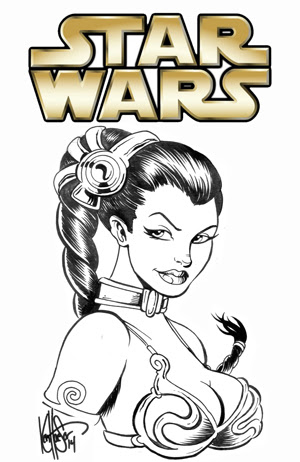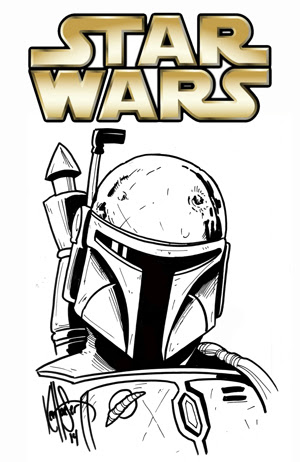 In addition to this, we are presenting a series of remarked covers by our amazing DF artists! Ken Haeser presents Darth Vader, Princess Leia, Chewbacca, and everyone's favorite bounty hunter, Boba Fett! Grand Moff Tarken, the most Imperial of officers, is drawn by Chris Caniano, along with Han Solo, Luke Skywalker, and Yoda! Love these, you will!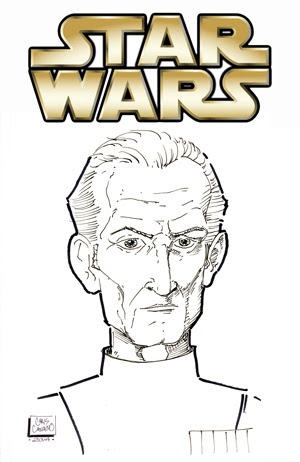 For those fans that like to have their books frozen in carbonite, we have Star Wars #1 CGC Graded 9.8!
Marvel is bringing their A Game to the comics market and it shows by bringing in Jason Aaron and John Cassaday, working together to launch the series. Jason is one of the best writers in the industry and John one of the greatest artists in the industry. Seeing them work together is a dream come true, and even more so when it is a project both of them have a clear passion for. On top of that, we are very fortunate to have John taking the time to sign these books. As we've mentioned, it's been seven years since we've had him sign for us and we couldn't be happier to have him back on board!
We at DF are excited with Marvel's planned Star Wars launch, and are extremely excited to bring these cool collectibles to the Star Wars fans worldwide!
Follow us on Twitter @DynamicForces
About Dynamic Forces:
The Comic Industry's leader in pop entertainment and collectibles!
DF is the comic book and collectible industry's top producer of limited edition and autographed memorabilia, including comic books, lithographs, as well as functioning as a packager of comics, and having ranked as high as one of the top 5 suppliers of Diamond Comic Distributors, and a premiere comic and entertainment supplier for United States and International TV Shopping Channels (including being instrumental in QVC US' Star Wars: Episode III Revenge of the Sith Movie and DVD Release), having placed key items in QVC's Batman: Begins Movie shows and more!
Active and previous licenses include: DC Comics, Marvel Comics, Aspen Entertainment MLT Incorporated, Top Cow Productions, Universal Studios Hit series Battlestar Galactica, and Classic Battlestar Galactica, Xena, and Darkman, Revolution Studios' Hellboy, MGM's Army of Darkness, Pressman Films' The Crow, Sony Pictures' Underworld, T2, Hasbro's G.I.Joe, Sandy Frank Productions' Battle of the Planets (G-Force), Jim Starlin's Dreadstar, Howard Chaykin's American Flagg!, Frank Miller's Sin City, Walter Simonson's Starslammers, Classic Media's Lone Ranger, Magnus Robot Fighter and Solar, Man of the Atom - and many other entertainment industry giants. DF continues to set the pace in the comic collector and comic memorabilia markets.